by admin on April 18th, 2007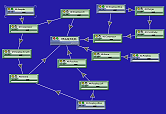 Before there was Atlantis, there was the FM lab.
I did some work on Psycle a few years back, under the humble handle 'pooplog'. I made some unique machines to inspire myself and others to play with it. It is still rolling and is still a great modular tracker.
Psycle is fun to play with, sounds amazing, and has lots of great native synths and effects, plus VST and ASIO support.
Check it out: http://psycle.pastnotecut.org
Or grab the source: http://sourceforge.net/projects/psycle
by admin on April 18th, 2007
Here is the latest version of Atlantis for your enjoyment:
I warn you, it may kick your ass. Be sure to check the documentation to increase your wisdom.
by admin on April 15th, 2007
The long lost documentation of Altantis has been found and brought up to date. It can be read here: http://jeremyevers.com/?page_id=15 - or by the Atlantis link over there –>
by admin on April 13th, 2007
I've been hoarding this for too long.
Here is a beta version of my awesome VST synth and effects unit:
Atlantis can use mono or stereo chip samples to create any waveshape that you could ever desire. To enable this feature, just copy .wav files with the chipsound in them into the c:\chips folder and restart Atlantis. Here's some to get you started:
I'll have to see if I can dig up the documentation. It may be difficult since the TWiki with all the bug reports, todo lists, documentation and hard work Mick did on the online repository got eaten by some stupid internet shark.
All of the urls in Atlantis 0.8.9j point to my old domain. Do not be fooled- jeremyevers.com is the official new home of Atlantis.
by admin on April 13th, 2007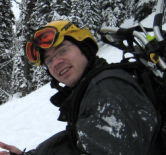 I am a .com now.
My corporate webspace got sniped by some bullshit domain parking fake search site and I refuse to pay the fuckers who are holding it hostage.
I needed to make a new page anyway.
« Previous Page