by Jeremy on November 25th, 2021
here is a little animation for you: you shouldn't look at me. enjoy your day!
by Jeremy on December 10th, 2018
Surprise! 2018 is almost over and Atlantis 0.9q has been released to the public!
This version fixes some bugs with combiners and lfo 2, mostly regarding midi CC control.
Hani at United Deviations Music found the ancient bugs, and helped me test the fixes. PSA is a nice song he made with Atlantis.
by Jeremy on November 18th, 2011
the wiring is almost done. holy shit mode is loud.
jeremy evers and the bad ideas – no clipper and led by jeremy.evers
by Jeremy on November 16th, 2011
if you ever do this, i suggest several colours of wire.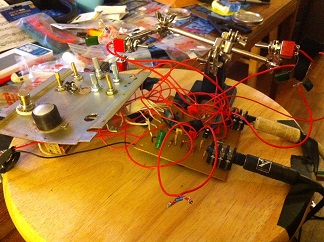 i'll tell you how it works later. here's a sloppy sample of what it sounds like today:

jeremy evers and the bad ideas – muff happiness by jeremy.evers
by Jeremy on October 23rd, 2011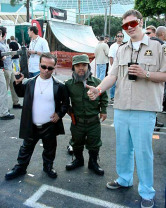 It was brought to my attention that the music page was more than 3 years old. So, I moved it.
I made a new music page that links to some of the sounds I have been making lately. I've got a bunch of bad ideas that need to be shared…
Booby Trap has a show on the Friday, October 28 at the Princeton Pub in Vancouver. We're going to play a bunch of songs from Rocky Horror. It's gonna be silly.
by Jeremy on October 18th, 2011
Wow, I sure was wrong in my last post.
It's cold outside now, and no snow yet… So, I have no excuses. Here's a little tool that I cooked up to share with old-school fast tracker 2 heads that play with beatmaker 2.
xi2bmk2 will rip through your dusty old .xi instrument collection, and convert it to a shiny new .bmk2 and .wav collection.
Some notes:
xi2bmk2 will operate recursively on an input directory that you specify. The first folders that it encounters will become the category names in the .bmk2 file.
You can use the .wavs for whatever you like, but the tuning information, key maps, and loop points are all stored in the .bmk2 xml.
Since fast tracker's envelopes were so radical, they are not converted to the standard ADSR that beatmaker 2 uses.
Stereo pair instruments (identified by two files, *L.xi and *R.xi, in the same folder, with matching keymaps and samples) will be magically welded back together into a single stereo instrument.
You can download it here.
Enjoy!
by Jeremy on May 12th, 2011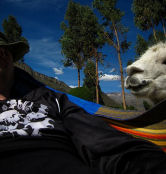 I haven't updated the site in a while. There are so very many things I want to do to the internet, but so little time… Luckily, snowboard season is pretty much done, which should give me back some weekends.
I've been playing a lot of shows with Booby Trap lately. Check out our site, there's always free audio there. We are playing the Sky High Blues Festival this summer, which will be a riot, I am sure!
by admin on June 1st, 2008
I've taken Catch the Fever down to make room for some new tunes…
You can find all kinds of music to annoy your neighbors with at http://jeremyevers.com/music
by admin on May 5th, 2007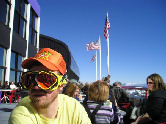 I have put the music section online…
Lots of mp3s and goodies for you to disturb and annoy your friends and neighbors with.
Mad props to Tyler for hooking me up with all the storage and bandwidth.
Enjoy!