by Jeremy on January 28th, 2011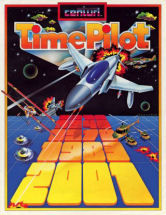 My webhost went down a while ago. Thanks to the kindness of nitro2k01, I'm back up with a new Swedish host. nitro2k01′s the guy who made the Gameboy development file hub, and put in a lot of effort to bring me back online. Cheers nitro2k01, I owe you huge!
Unfortunately all updates from May 2009 until the present were lost, so things are a bit out-of-date. I've brought the Atlantis binary up to date, as well as the Fatass source code.
There's still a lot of work to be done to bring it fully up-to-date. I am not sure how to preserve the old comments, so you may have to remember your old swears and put them back up yourselves.
It's good to be back,
Jeremy
6 Responses to ' Back in action '



Good news.
Thank you for your wonderfull vst synth.
I love to play with it.

G79




Wellcome back )




dude i just want to say thank you! this is the best free synth i've ever found, and beats LOADS of commercials too!!

http://dl.dropbox.com/u/15008355/atlantis-09p.zip
this is the link to the latest version 0.9p (i don't remember where i found it, so i uploaded it instead, hope it's ok)

so are you gonna keep working on this one?
i just have some problems, sometimes it produces dc offset (the oscilloscope shows a straight line,but above zero. there is no audible sound but in a daw the meters say otherwise)




This is interesting, as I should be hosting that particular build here. I guess that got lost in the internet shitstorm as well. I will update the site with the correct version soon.




you can find your(!) changelogs here http://www.kvraudio.com/db/2781 (tab: related news )
damn this shitstorm xD




Hi Jeremy,

I sure hope you didn't abandon Atlantis, It's one of my fav vst. Keep it up!
Leave a reply