by admin on April 16th, 2007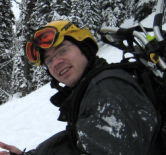 I am not trusting the jeremyevers.com mail setup yet.
Until then, you can email me at jeremy.evers@gmail.com.
Awesome.
Here comes the spam.
5 Responses to ' Contact '



Hey Jeremy
Firstly, I really feel to say that it's hoped life's been happening well for you on a regular basis. I'm not trying to sweet talk you into anything, but I have always felt that you are a really cool guy, and if we had ever met that it feels we'd be quite good friends. Yeah. I love your Atlantis Synth alot, and do hope to see any more additions to it. From many synths that I've personally combed through, you really have the nooks and crannys worked out in what a synth would need, and how you put it all together in one interface has been fantabulous! Here's my recent situation:

I've recently acquired a new laptop, and, uploaded your truly awesome synth again. However,.. I'm having difficulty with establishing correct procedure somehow. Before it seemed rather easy, but that could be a wishful memory? hehehehe..

My main inquiry is, how do I get my collection of waveforms to be recognized by the configuration utility within Atlantis. ?

Also,…it became realized that somehow I am unable to access other skins too. So,.. i'm a bit stuck in these areas.

I checked in your handy manual, but was unable to locate installation instructions and any trouble shooting guides. I'm not pissed off or anything, but only just curious, and need your assistance if possible.

You see, I'm beginning a re-make project and it requires certain external waveforms that are in sounds I need to make fresh tracks of a song I created long ago in 2009.

thanks for all things, and keep continuing the great work! (btw anything new for Atlantis coming up by any chance?)

- Zytaris




Hey Jeremy,

My name is SOnny Onorati I work at digital Artist management. Just want to get in touch with since it's been a while. Hope you doing well




Hi there,
I heard some amazing reviews about Atlantis, one negative was from the one that crashed his 64 bit Win computer using Renoise Beta. Can I use Atlantis in Ableton Live ?
Thanks,
Ted V. TX USA




Dude, your Atlantis is awesome! Do you going continue development?




any chance to get x64 version?
Leave a reply