by Jeremy on August 7th, 2020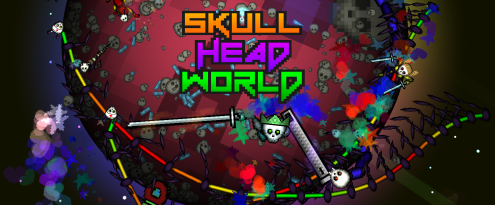 Skull Head World is now available on Steam!
Skull Head World is the game I have been working on for the last few years, and it's finally available! It features procedural animation, realtime synthesized audio, music that is generated based on gameplay, hardcore topdown bullet hell melee brawler action and lots and lots of skulls.
https://store.steampowered.com/app/1191690/Skull_Head_World/
Leave a reply