by Jeremy on April 13th, 2007
Atlantis
Be sure to read the manual at http://jeremyevers.com/atlantis
*All of the urls in Atlantis 0.8.9j point to my old domain. Do not be fooled- jeremyevers.com is the official new home of Atlantis.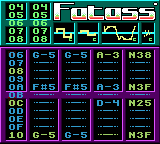 Fatass
Be sure to read the information at http://jeremyevers.com/fatass
—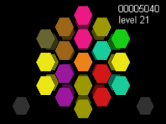 Buggun
Be sure to read the instructions at http://jeremyevers.com/buggun
xi2bmk2
For more information about any item on this page, go to http://jeremyevers.com/category/downloads or try the Downloads category below.
5 Responses to ' Downloads '



Hey, thxyu for the great unbeliveable atlantis synth…i like and love it, sounds great, have lot of possibilities…make more like this…greetz, from germany




Very fckng nice synth and effects, thx from Russia!




Hey Jeremy do you have vst's in 64bit.would appreciate it & keep up the good work.peace




Great synth. I couldn't believe it's free when I heard the sounds it's able to make. Thanks alot for your wonderful work!




Atlantis is all good! Congratulations!
Leave a reply