by admin on May 1st, 2007
I've spent a few hours replacing Atlantis' lax anti-denormal code for you poor poor intel users. I'm about 1/3 of the way through the filter algorithms. I've been optimizing them as I go so everything should be even easier on good cpus, too.
I sent off a build to a poor poor intel user for testing, and if it goes well, I will carry on.
I also added a table of contents to the Atlantis manual the other day, and cleaned it up a little.
Shandar won the Atlantis ePiano challenge, and as promised, will be rewarded with the respect of his peers.
by admin on April 19th, 2007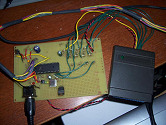 My friends James and Jason Long are mad hardware hackers, in addition to being amazing musicians, twin brothers and great testers and critics of Atlantis.
Jason's made some insane hardware over the years, including his own sampler, filters, and a talkbox for James. One of his latest projects was to pull the SID chip out a commodore 64 and make a MIDI interface to it.
James has a slightly more software approach- he built a MIDI interface for the c64, wrote drivers for it, and racked it.
You can read about some of their creations at: http://sidchip.kicks-ass.net
The SID chip does kicks ass.
by admin on April 18th, 2007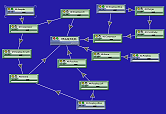 Before there was Atlantis, there was the FM lab.
I did some work on Psycle a few years back, under the humble handle 'pooplog'. I made some unique machines to inspire myself and others to play with it. It is still rolling and is still a great modular tracker.
Psycle is fun to play with, sounds amazing, and has lots of great native synths and effects, plus VST and ASIO support.
Check it out: http://psycle.pastnotecut.org
Or grab the source: http://sourceforge.net/projects/psycle
« Previous Page